Welcome to the CARCNET Website on the Amphibians and Reptiles of Canada
Our Mission Statement:
In recognition of the inherent value of all native amphibians and reptiles, the Canadian Amphibian and Reptile Conservation Network (CARCNET)is devoted to conserving Canada's native species of amphibians and reptiles, and their ecological and evolutionary functions in perpetuity.
This Web Site:
Will tell you about our organization, how you can join, our annual meeting, and the following information about reptiles and amphibians in Canada:
| | |
| --- | --- |
| | Identification, distribution, natural history and conservation of Canada's frogs, salamanders, lizards, turtles and snakes |
| | The species found in your province or anywhere else in Canada |
| | Research, monitoring and conservation of amphibians and reptiles and how you can help |
| | A quiz to test your identification skills |


New name and logo!
Ballots are in, votes are counted, and we have both a new name and a new logo. The name for this new organization, by a wide margin of votes, is the Canadian Herpetological Society (CHS). The new logo, originally submitted by Lucie Veilleux, and selected by the members is shown below.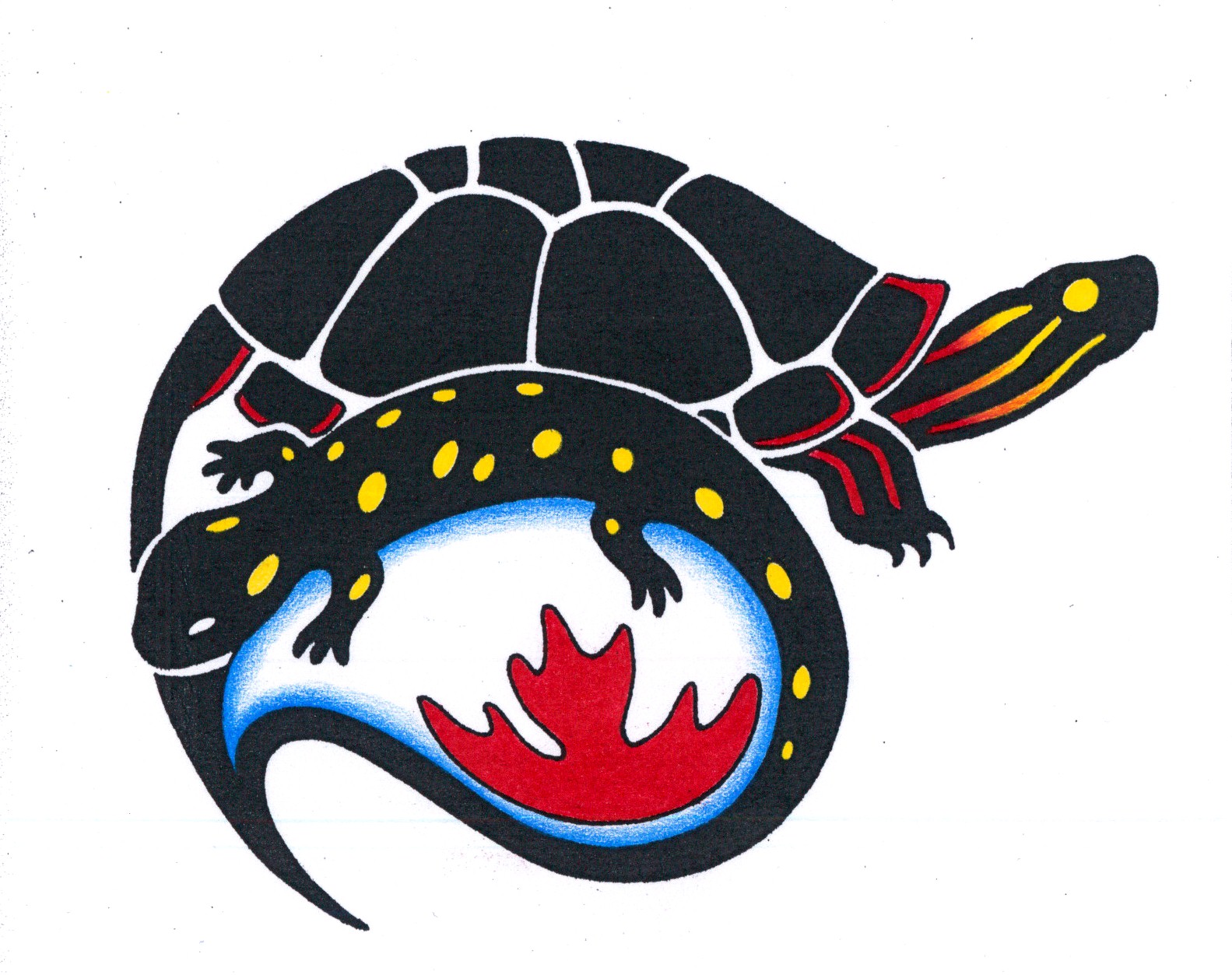 Amphibian translocation contract
The SK Ministry of Environment has some money available to develop an Amphibian Translocation Protocol. Visit our Jobs & Oppotunities page for more information.


Canadian Cooperative Wildlife Health Centre
The CCWHC is a national, federally funded institution with offices across the country, whose job it is to track wildlife disease. The would like you to submit records of diseased wildlife that you come across. Visit the Announcements page or the CCWHC website for more information.


Québec's endangered turtles
Éco-Nature started a project to raise public awareness on Québec's endangered turtles. Visit the Announcements page for more information.


Call for Submissions
The fall issue of The Canadian Herpetologist is in the works and we need you to send in articles, abstracts from recent publications, field notes, and other information that you think will be of interest to our membership. Content should be submitted to Joe at Joe.Crowley@ontario.ca by October 27th.


Spring Edition of the Canadian Herpetologist
Find it here.


2013, Year of the Snake
June species profile: Eastern Hog-nosed Snake. Visit the Announcements page for posters with more information.